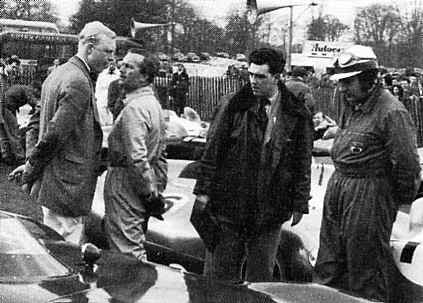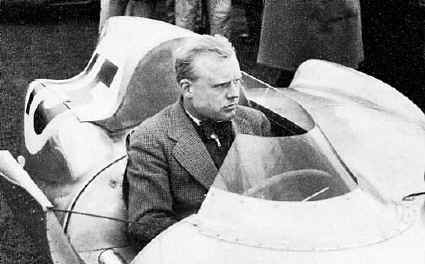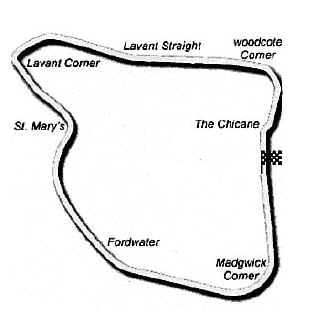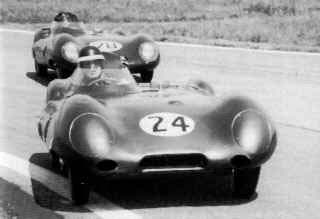 In the months after the Eleven was introduced the cars were so dominant in their class that the excitement was to see the Eleven pilots fight it out amongst themselves. In the UK the duel was often between Colin Chapman in the team Lotus entry and Mike Hawthorn in the Ecurie Demi Litre Eleven owned by Ivor Bueb. One well-publicized battle was the 1500cc race at the Whit Monday meet at Goodwood, in May 1956. Autosport said this about it:

"The result was racing at its best. Mike Hawthorn and Reg Bicknell (Lotus) were quickest away at the start, but Mike passed Bicknell on the inside at St Mary's to lead, while Chapman lay third for a lap. Then he got going, caught Bicknell on lap two, then whipped past Hawthorn on lap three. Mike tried one side, he tried the other, and on lap four, in the rush down the Lavant Straight to Woodcote, he took Chapman on the inside, the pair now amongst the tail-enders in the race.

"Lap five, and they whistled past 'Pathfinder' Bennett's neat white Fairthorpe-Climax, one to the left, the other to his right, at Fordwater. And at Woodcote Chapman turned the tables on Hawthorn by taking him on the inside. Lap six and Mike repassed 'outback' but Chapman swiftly retaliated, and this time his opponent tried to pass on the outside at Woodcote. Lap eight and Hawthorn led. Lap nine and it was Chapman. Lap eleven, Hawthorn, and on lap twelve Chapman again. Just then Reg Bicknell, who had been holding third, dropped out, letting Brabham's Cooper come up, followed by Cliff Allison's Lotus, the leading '1,100'. And just then, also, Chapman and Hawthorn executed a joint waltz [they both spun- Ed.] at Madgwick with military precision, contacted briefly, and shot off again.

"Lap fourteen and Chapman led, and Hawthorn slowed, stopped at the pits for a hasty examination of his car, then tore away again. . .

"That Hawthorn/Chapman pas de deux at Madgwick broke up the magnificent fight and from then on Chapman was unchallenged, winning at 85.88 mph from Hawthorn, Brabham and Allison, who won the 1,100 cc class. To drive home just how close in performance the duelists were, both shared fastest lap at 88.71 mph—a new class record."

Hawthorn and Chapman met again that afternoon in the Formula Libre race, but Chapman was out early with a stripped timing gear. Hawthorn meanwhile tore through the field -- breaking the class record he had set with Chapman earlier -- to finish second, only 1.8 seconds behind Desmond Titterington's D-type Jaguar.

It was just another day for the Lotus Eleven, but an unforgettable one for those who watched it happen.